As an Amazon Associate, I earn from qualifying purchases.
Always good to have a watch that has the following characteristics when love hiking: –
GPS

– because it allows you to instantly receive the coordinates of your current location.

Altimeter

– will let you know how high above sea level you are at that moment
​

Heart Rate Monitor

– allows you to keep a steady rhythm/pace during hiking or walking.
​

Barometer

– allows you to detect changes in atmospheric pressure and therefore allows you to easily predict the weather.
The list below will provide with you with five best watches that you should consider having if you planning to go out for hiking:-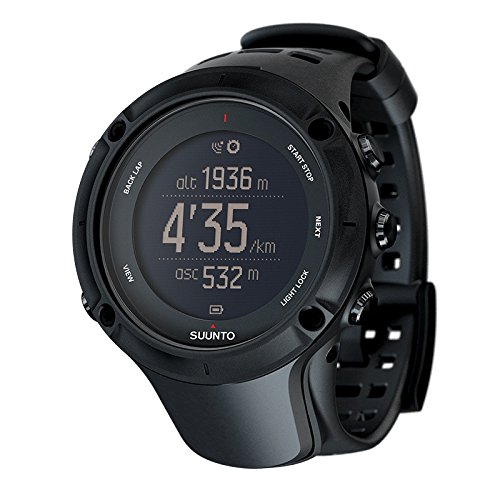 This is an example of versatility, as it can be used for sports or hiking.
Features
Heatmap function –

this feature indicates the most popular routes within a certain range

GPS Back Search function –

this will help you navigate to where you started from and can use Movescout.com to see the places you want to move around on the clock and use the GPS to navigate the points
​

Bluetooth –

the Bluetooth feature allows you to stay connected and receive all notifications on you smartphone
​

Data points recorded every 15 minutes –

by the altimeter, this is the exact feature you need for remembrance of every detail while on hiking.
Battery up to 100 hours
​

Movescout.com-

can download all data for secure storage, this ensures you are able to retrieve your data at any time
Water resistance for a depth of up to 100 meters. If you will have to swim or cross a river or when it is raining then with such a watch your worries are reduced.
Garmin is known for providing technical equipment's for years and their watches have certainly refined so that you can be assured of a watch that will last. The watch is made of solid materials, for example the sapphire crystal lens and the bezel is made of stainless steel. This watch has all the great things like; Beautiful design, graphics screen, screen resolution and colors.
Features
Bluetooth and USB option – Allows you to easily transfer the data,
GPS: allows navigation and tracking
The IQ connectivity allows you to customize the clock with applications such as widgets. This is awesome as you can use it to connect on multiple apps that you download on you phone.
​Waterproof up to 100 meters, again you can swim with it without having to remove the watch from you wrist.
​The ability to import routes and sights, giving the watch specific guidance
Despite the lack of predictability of the climate/weather it is still a good gadget for hiking.
Having all the features for hiking, although the manufacturer intended for military use, wait a minute, if it was designed for the military, you know what that means, right? It just goes to good quality.
Features
Curved lens –

lenses are scratch resistant and prevent reflection. Most people tend to worry after buying a pricey watch you do not want it to get scratch, but if you buy Garmin Tactix then you are assured that nothing will be able to leave those annoying scratchy lines on your watch lens.

Wireless connection-

Wi-Fi enabled. It means you can connect it online or download maps online
​

Bluetooth Support –

easy way to transfer data
​

Three axial compasses –

simple navigation
​

Heart Rate Monitor –

for helping in keeping steady pace, such feature is really helpfully for the elderly and those with heart problems.

Altimeter

​

Barometer

GPS enabled –

forget about the manual maps as this feature makes finding directions easier.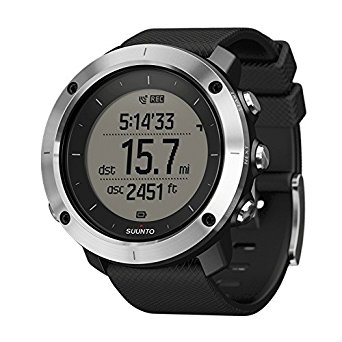 This watch is ideal for outdoor enthusiasts, but not athletes. Unlike its predecessor, it lacks swimming mode, analysis of advanced training and has no Bluetooth capability.
Features
Accurate GPS-

you are assured of reading correct directions

Warning systems when Pressure drops –

this feature is for safety reasons if you do not have an oxygen backup it will help to avoid unwanted health risks
​Barometer
Compass
​The ability to automatically detect shift between altimeter and barometer according to the external conditions. With such a feature even if you forget to switch to either you are assured that the watch will do it for you, this is great tech since people tend to forget a lot while hiking cause of the great amount of energy it drains from you.
Vibration alarm for weather changes. If you have not carried rain jacket you are assured of early warning so that you can look for shelter.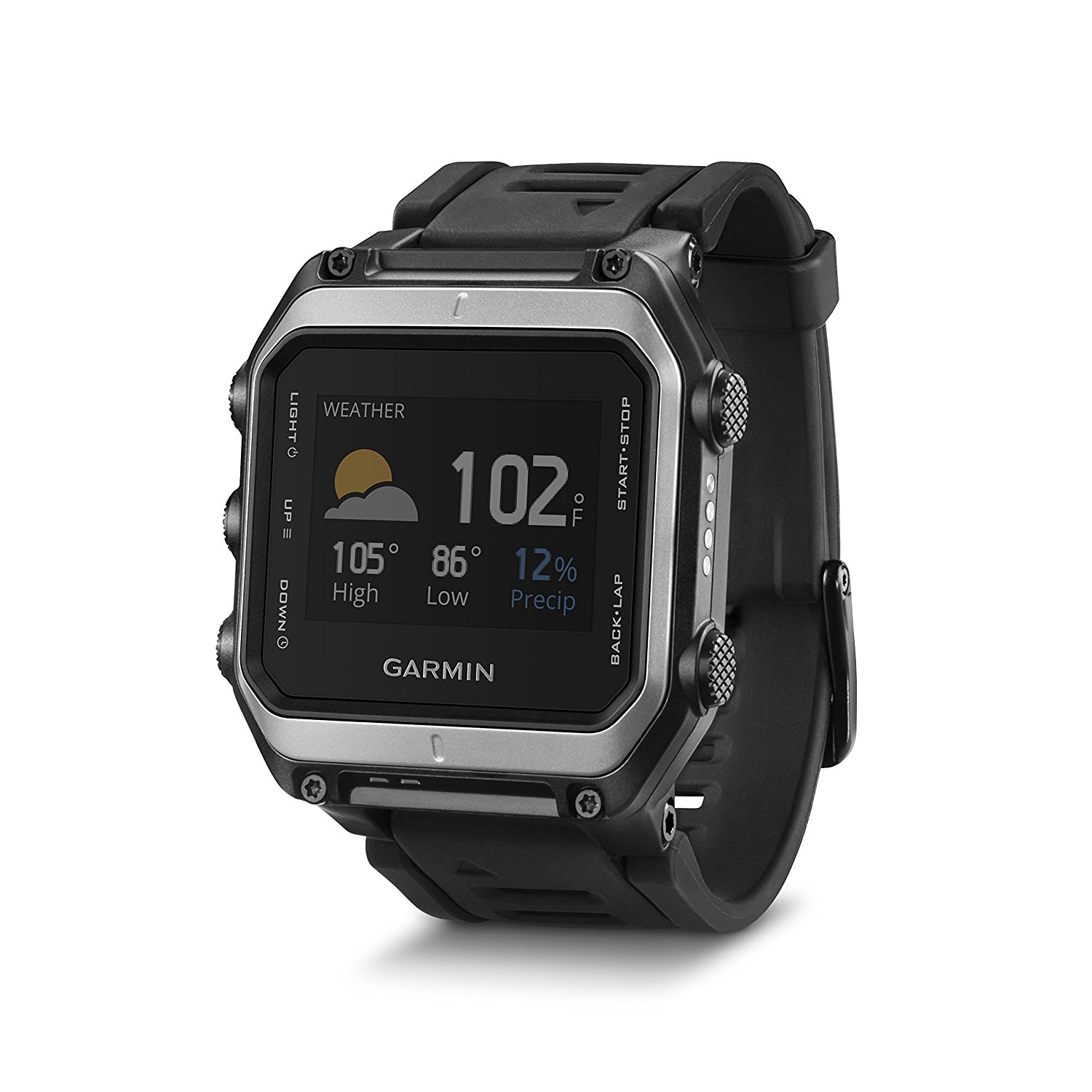 This is my favorite watch for hiking since it has incorporated much ideas than all the previous Garmin watches, once again this is just my opinion, and you are welcome to disagree. The watch presents itself in a colorful display, best route tracker and it guarantees precise instructions as to directions.
Features
Ability to receive e-

mails- this means you can still stay connected with your business updates and keep track of your employees
You can read and receive messages. Such feature ensures you maintain communication with your family or friends and you can update them on your ware bouts.
​8GB of memory to integrate any type of card you need
Water resistant to 50 meters. This provides protection to your watch when you hiking during wet season or when you accidentally fall in a pool of water.
​Altimeter
Barometer
Durable battery life. Long battery lifer ensures you continue to use your watch for long distance hiking without having to worry about the charge
Three axis compass
Amazon and the Amazon logo are trademarks of Amazon.com, Inc, or its affiliates.