As an Amazon Associate, I earn from qualifying purchases.
If you have trouble sleeping or experience any type of body pain from sleep then we recommend you try a body pillow. It may seem a bit unusual when you first try it but a body pillow provides you with support and gives you something to cuddle while you sleep, making your sleeping experience much better.
Body pillow provides support on many levels. Since they are body length, you can tuck in between your legs for leg and knee support while also cuddle with it which allows for back and upper body comfort.
When choosing a body pillow you must consider the following:
Size
Shape
Stuffing
Purpose you need the pillow for
These factors will enable you to choose the pillow that is most suited for you. Keeping all the factors in mind, we selected the 5 best body pillows for that perfect support at night.
Our Rating:
Cost: $$$
Pros
Made with material that doesn't heat up much as you cuddle with it
Easy to wash
Cons
The Snuggle-Pedic is filled with shredded memory foam which gives you the perfect support for your body especially your back while you sleep. The foam also makes is easy to cuddle with giving you the proper comfort you look for in a pillow.
The pillow has breathable covers, that ensure it stays cool throughout the night. No matter how much you may strangle or smother it. It provides exceptional support for the whole body and comes with a 20 year warranty. The only problem we found with it was that the foam at times felt a bit chunky, the only reason why it didn't get a perfect score.
Our Rating:
Cost: $$$
Pros
Provides great knee and back support
Breathable cover made with polyester and bamboo viscose
Cons
Bulky, not as easy to move around
If you have allergies and want a pillow that is dust mite resistant and hypoallergenic then Coop Home Goods body pillow is highly recommended. It has soft fabrics and the stuffing was softer than the Snuggle-Pedic. It provides great support but if you have back pain and are looking for relief then this pillow may be too soft for you.
Like the Snuggle-Pedic, Coop Home Goods did a wonderful job using proper fabric to assure that the pillow does not heat up after a long night to cuddle session. So, if you are looking for support but also want a soft pillow then this is a fantastic buy.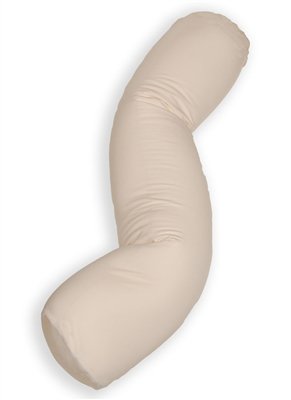 Our Rating:
Cost: $$$
Pros
Lightweight and portable
Medium firmness
Great for those with allergies
Cons
If you have pets then they can easily tear into the pillow
Unlike foam pillows, microbead pillows really allow your body to wrap and sink into the pillow as they squish to accommodate your body. The Squishy Deluxe allows for just that as it has the smallest micro-beads you will find in a pillow which allows for wonderful support while easy movement also.
The pillow is easy to bend and twist so is easy to store and use in travel. It also comes with a removable pillow case which is easy to wash.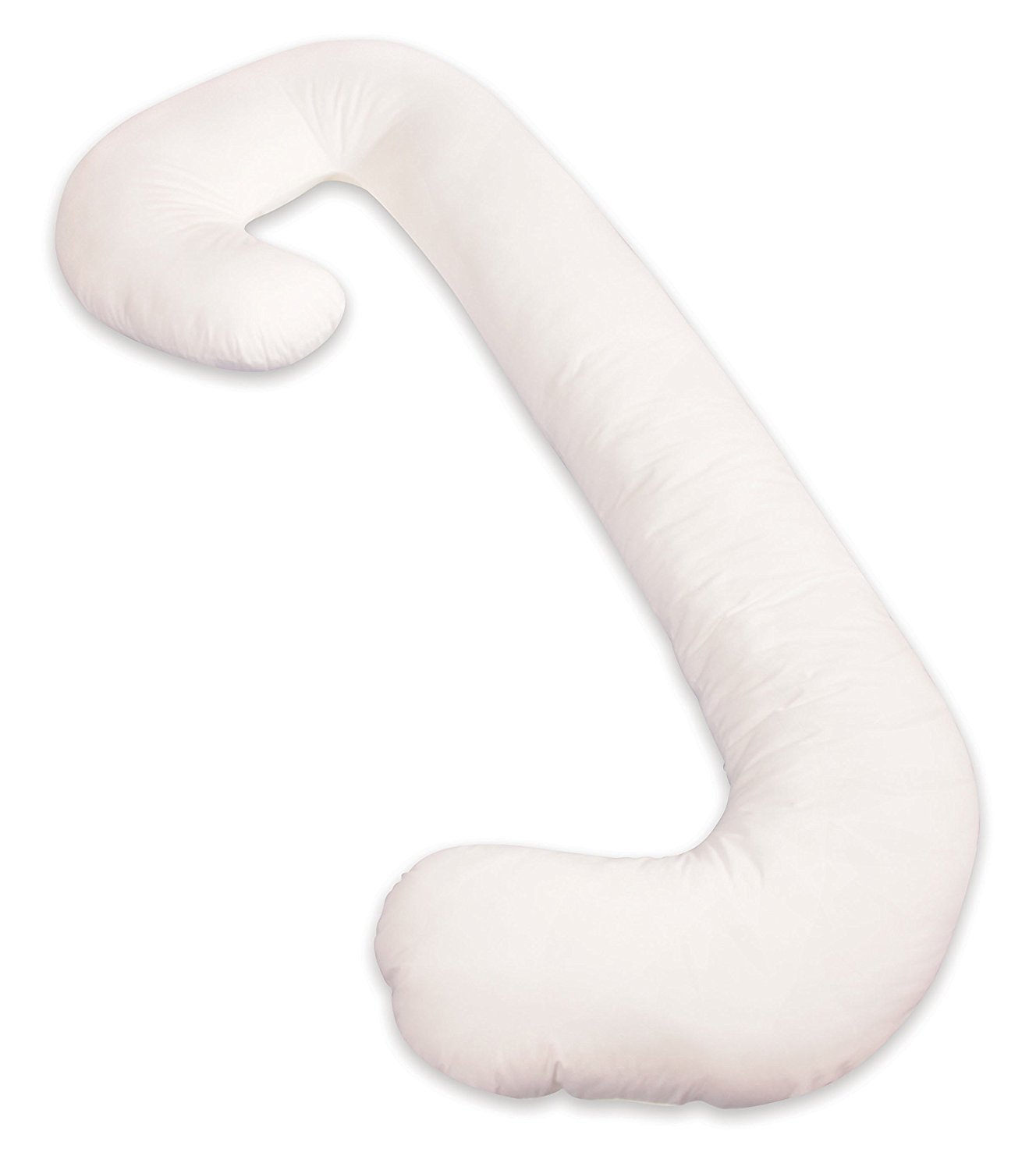 Our Rating:
Cost: $$
Pros
Provides full body support
Great for pregnancy
Cons
Hard to take off and replace pillowcases
Support wise the Leachco Snoogle Total Body Pillow performs as well as the top three pillows on our list. It is C-shaped while permits you to fit yourself easily into the pillow and provides support for your neck, back, knees, and if you are pregnant your belly. The curved shape helps provide extra support.
We found the stuffing of this pillow to be a little more supportive than the microbeads in the Squishy Deluxe but it is not as lightweight and portable as the Squishy. It is also not as easy to move the pillowcase on the Leachco Snoogle Total Body Pillow which prompted us to place it below the Squishy even though it provides slightly better support.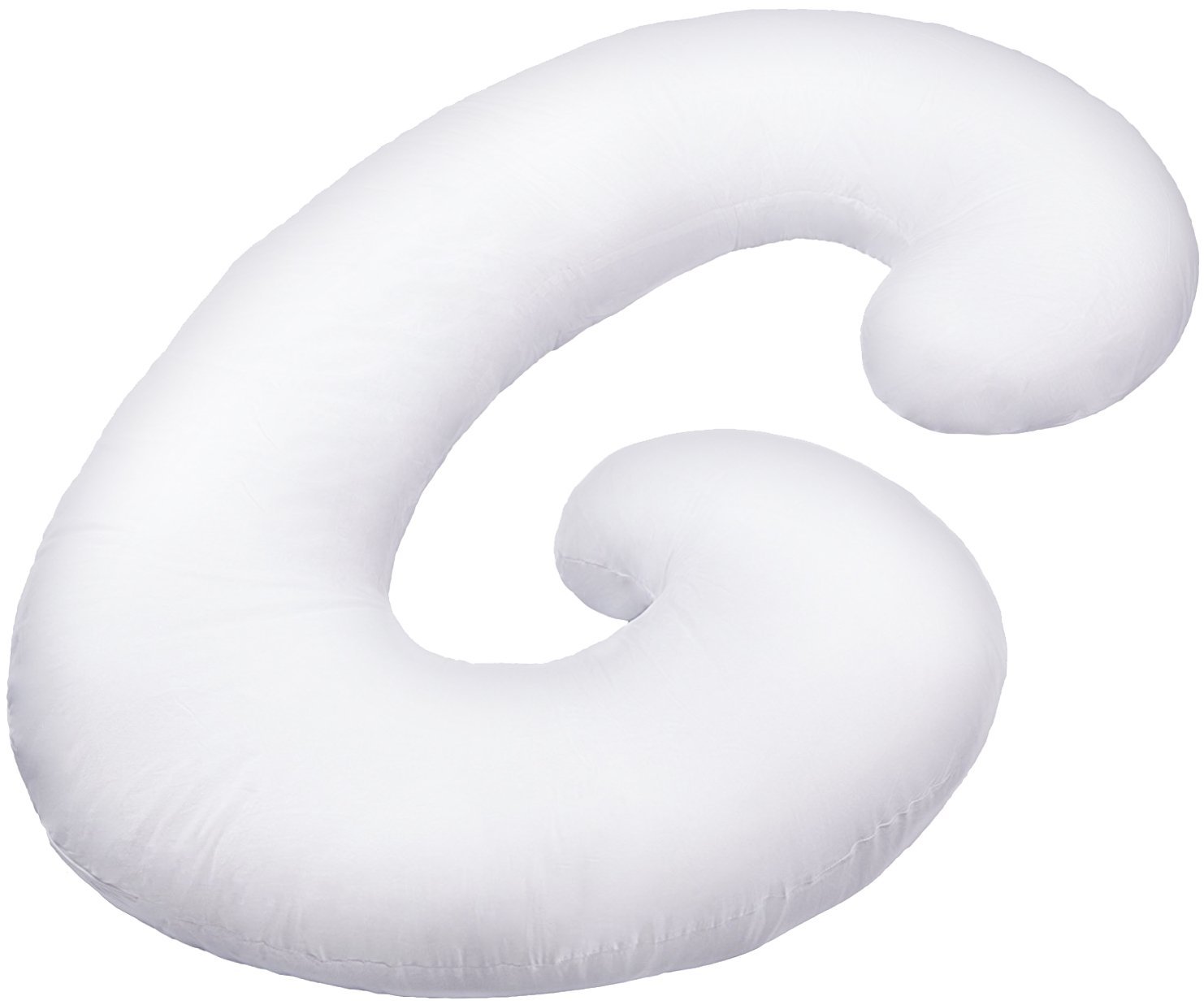 Our Rating:
Cost: $$
Pros
Great body pillow if you sleep on your side
Wraps around the body well
Cons
Similar to the Snoogle, the PharMeDoc is C-shaped but slightly bigger in size. It is also slightly firmer which allows for excellent support but can be a bit stubborn when you try to move around. It is a perfect body pillow for pregnancy and those that have back problems as it properly wraps around and under your back and belly.
You do however need to ensure you take good care of the pillow. It is composed of materials that can tear easily. If you like to sleep on your side and don't toss and turn too much then this is a wonderful supportive body pillow for you. Otherwise, we recommend any of the other four on our list.
With that we end our list of the 5 best body pillows. These pillows will surely be the best of companions for you as you sleep providing you with support and a cuddle buddy throughout the night for a wonderful, peaceful sleep.
Amazon and the Amazon logo are trademarks of Amazon.com, Inc, or its affiliates.