As an Amazon Associate, I earn from qualifying purchases.
Are you suffering joint and muscle pains? Do you feel sore and tension aches throughout the day? Tell you what; we've got the solution for you. Try Sunrider SunBreeze Essential Oil for the long lasting, fast acting pain relief. The oil is a concoction that has been time tested by treating migraines and headaches.
It is a formulated natural blend of Chinese herbs that offer modern healing. SunBreeze restore and soothe the body for optimal health. For better results, you are encouraged to use other Sunrider products which promote regenerative health and overall wellbeing.
SunBreeze's Main Ingredients
1. Mint Extracts
Mint has well documented medicinal properties. It has been used over thousands of years and has been known to have calming, refreshing and stimulating effects. It has also be known to have tension and pain relieving properties all over the body.
Among the chemical elements on the SunBreeze is the calcium which has an antagonistic effect with peppermint oil. This antagonism helps eliminate pain from all the affected areas.
Mint as a Cooling Agent
The mint in the Sunrider SunBreeze Oil has natural cooling elements which helps reduce fever. It has some refrigerating power which causes cold sensation on the affected areas.
Mint as an Anti-inflammation Properties
Mint stimulates flow of blood which helps get rid of the inflammation. It is also applied to reduce swelling, eliminate inflammation and relieve pain. As a pain reliever, mint is applied around the temples and forehead to release tension and cure mental stress and headaches. Excruciating migraine is best stopped using a concoction of the Sunbreeze oil and other Sunrider products.
2. Cassia Extracts
Cassia is another extract that you will find in the Sunbreeze oil. It is commonly referred to as the Chinese Cinnamon. Cassia is native to China and Burma, where it grows as an evergreen tree.
The Cassia Oil that is used in the Sunbreeze is derived from twigs, barks and leaves of the Cassia tree. Among the compounds that you will find in cassia oil are cinnamyle acetate, linalool, chavicol, and benzaldehyde. Cassia oil has been used since time immemorial by Chinese healers and herbalists as an anti-rheumatic as well as anti-arthritic agent. It helps improve the blood circulation, thus generating warmth to the joints and other parts of the body that are commonly affected by arthritis and rheumatism.
3. Eucalyptus Oil Extracts
The SunBreeze has the eucalyptus oil, one of the most useful and commonly available essential oils in the market. It is derived from the sweetly scented eucalyptus tree. It has a distinct woody-pine scent and is considered one of the best vasodilators. Vasodilation is the increase of blood flow in the body by relaxing the blood vessels. It allows more blood to flow around the body.
Eucalyptus oil has more than 100 chemical compounds. This means it has a large spectrum of compounds which contain many active agents compared to other refined oils.
Eucalyptus Oil as a Muscle Pain Reliever
The oil contain anti-inflammation and analgesic properties which are recommended for people suffering from nerve pains, lumbago, rheumatism, sprained tendons and ligaments, fibrosis and stiff muscles. The only thing the user of the eucalyptus oil need to do is buy the SunBreeze and apply generously on the skin showing the symptoms.
Eucalyptus Oil on Wounds
The antiseptic and germicidal properties in the eucalyptus essential oil have been historically used for treating wounds, sores, abrasions, cuts burns and ulcers. The oil can also be used to treat insect stings or bites. You can also use the oil on open cuts or irritated skin to protect it from microbial action and exposure.
Treating Mental Exhaustion
Just like mint eucalyptus oil stimulate a refreshing and cooling effect. When used on the forehead, the oil increases the mental activity and blood flow in the brain.
Uses of the SunBreeze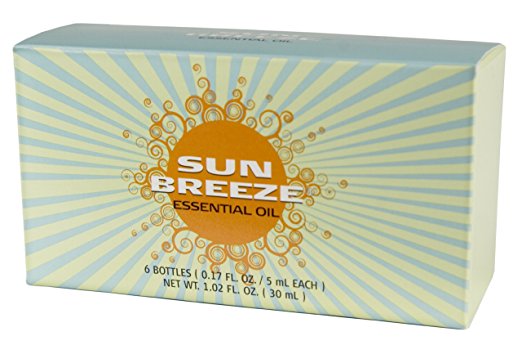 SunBreeze is used for various purposes. Below are some of the soothing, rebalancing and curing uses of the Sunbreze;
Neck and back pains
Sore muscles
​Rheumatism
​Arthritis and joint pain
Sprains and strains
​Itchy scalp
​Muscle tension
Soothing the hand and feet
Treating morning sluggishness
How to Use the Sunbreeze
The SunBreeze works by warming the inflamed skin, sort of like the sun do, and cooling, sort of like the ice do. The following are the ways in which you can apply the oil.
You can rub on forehead, back of the neck, temples for:
Headaches
Drowsiness
Muscle tension and motion sickness
Vigorously rub any other part of the body that is used for;
Sore Muscles and cold sores
Rheumatism and stomach
​Arthritis, strains and sprains
​Back and Neck pain
Sinus congestion, sore throat and insect stings and repellants.
Use one or two drops of oil/balm on the tongue. This is used for;
Sinus congestion, coughing and drowsiness
Sore throat
​Motion sickness
Upset stomach
You can mix the Sunbreeze with conditioner and shampoo and use it to wash your hair. You can also use it to treat;
Itchy scalp and headaches
Muscle tension and sluggishness.
Pros of Sunrider SunBreeze
It is quickly absorbed by the skin.
It is paraben-free.
​Helps reduce bruises, swelling and pain.
​The SunBreeze is natural. It has no preservatives or additives.
The SunBreeze oil is easy to apply.
​The oil works naturally on your skin.
​It is a non-greasy, all soothing natural scent.
It has instant relief which lasts for hours.
Cons
The SunBreeze container does not come in different sizes.
Available Options of SunBreeze
SunBreeze Oil 6 Bottles – 0.17 fl oz. which comes in 5ml per bottle.

SunBreeze Balm 6 containers – 0.17 fl oz. which comes in 5.2 grams per container.
Use the oil or balm on the affected area by massaging in circular motions. All orders above $48, you will be given free shipping.
From the above information, you can see that SunBreeze is a very important oil to have at your home. It should be part of your weekly shopping in order to raise a healthy family. The oil is competitively priced for the regular household.
Amazon and the Amazon logo are trademarks of Amazon.com, Inc, or its affiliates.